At Zep, we have developed a vision, mission, purpose, and set of values focused on bringing even greater cohesion to our workplace. As part of this plan, we introduced a values framework called S.P.E.E.D. to align with our mission "to deliver superior and differentiated solutions, service and technical expertise," and our vision "to be the number one or number 2 solutions provider in every market segment in which we compete."
| | |
| --- | --- |
| Our Purpose | To make the planet safer, cleaner, and more productive. |
| Our Mission | We deliver superior and differentiated solutions, service, and technical expertise. |
| Our Vision | We aspire to be the number one or number 2 solutions provider in every market segment in which we compete. |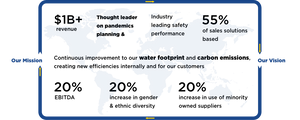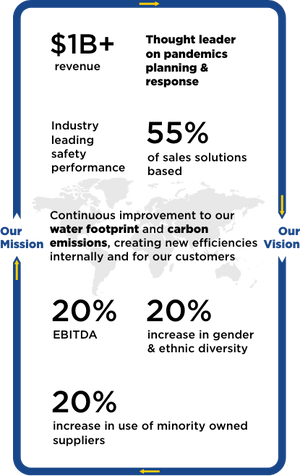 ZEP Values
SPEED - Stewardship
We continuously improve the safety of our people and products, and we protect the planet by innovating solutions to reduce our environmental impact.
SPEED - Passion for problem solving
We listen to our customers and actively work to find solutions for their unique situation. We think creatively to innovate and seize on opportunities that drive growth and maek all of our customers' and consummers' lives better.
SPEED - Empowerment
We encourage and lead our people to be accountable by equipping them to make decisions and own the outcomes.
SPEED - Expertise
We create innovative solutions and partnerships that are relevant to service our communities and customers.
SPEED - Doing the right thing
We expert our people to understand ethical boundaries and be inclusive of other backgrounds, ideas and perspectives. Demonstrating honesty, respect and integrity in all actions is always expected.